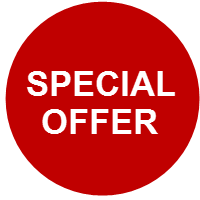 This part is a special offer made up of the following items:
| Part | | |
| --- | --- | --- |
| 1 x | LG Chem 6.5kWh Lithium Battery (51v with BMS) | |
| 1 x | SMA Sunny Island 3.0M | |
| 1 x | SMA Sunny Home Manager 2.0 (integrated E-meter-20 ) | |
| 1 x | Sunny Remote Control for Sunny Island | |
| 1 x | Speedwire Datamodule for Sunny Island | |
| 1 x | Connection cable set 50mm² 2M | |
| 1 x | Cat 5e Terminated RJ45 Ivory Shielded - 3m | |
This Self Consumption storage package contains all components for building a reliable Sunny Island system with ample energy from a LG Chem lithium-ion battery. The system is AC-coupled, so it can be combined with all existing PV inverters. This makes it an ideal system for both existing installations and in combination with other energy sources.
If using this storage system for grid Back Up an additional Transfer Switch box will be required, it's not included in the price.
This Package is
NOT
compatible for Off-Grid applications!
Weight:

105.223 kg

SMA from its headquarters in Kassel, Germany, is the world's largest producer of solar inverters and monitoring systems for photovoltaic applications. As market leader for solar inverters SMA is setting benchmarks again and again: leading-edge efficiencies of 98% and new technology ensures maximum yields and the highest user convenience.
SMA offer a wide range of solar photovoltaic inverters including the SunnyBoy range starting at 1.2kW for small domestic applications through the larger Sunny Mini Central range for small commercial to the 100kWSunny Central products for industial scale applications.
The range includes newly developed lighter and more efficient "high frequency" transformed products (-HF) along with transformless products (-TL).
All inverters support a range of optional display and monitoring accessories for visualisation of the system operation and many models have Bluetooth bulit-in as standard enabling fast integration with these additional products.
Sunny Island 3.0kW / LG Chem 6.5 Package
Product Code: SMA-SI3.0M-LG6.5-SA
Availability: In Stock